Croton Point Park is a beautiful campground, built on a landfill that juts out into the Hudson River so it is surrounded by water on 3 sides. The town, Croton on Hudson, provides all the necessities, including a walk-in clinic where Joan got treated well for an infected thumb.
We had a wonderful visit in Ardsley, NY, with Rabbi Billy Dreskin (Joan's baby brother) and Cantor Ellen Dreskin, Joan's New York family. We celebrated Billy's retirement after 26 years at Woodlands Community Temple with a delicious salmon dinner Ellen served. Aiden joined us with stories of his adventures, and brought us up-to-date on what he's been doing.
Up the road from our campground was the Croton Gorge Park, where we were treated to the awesome Croton Dam and spillway. A short walk from the parking lot brought us to the base of the dam, where we were standing right beside the waterfall.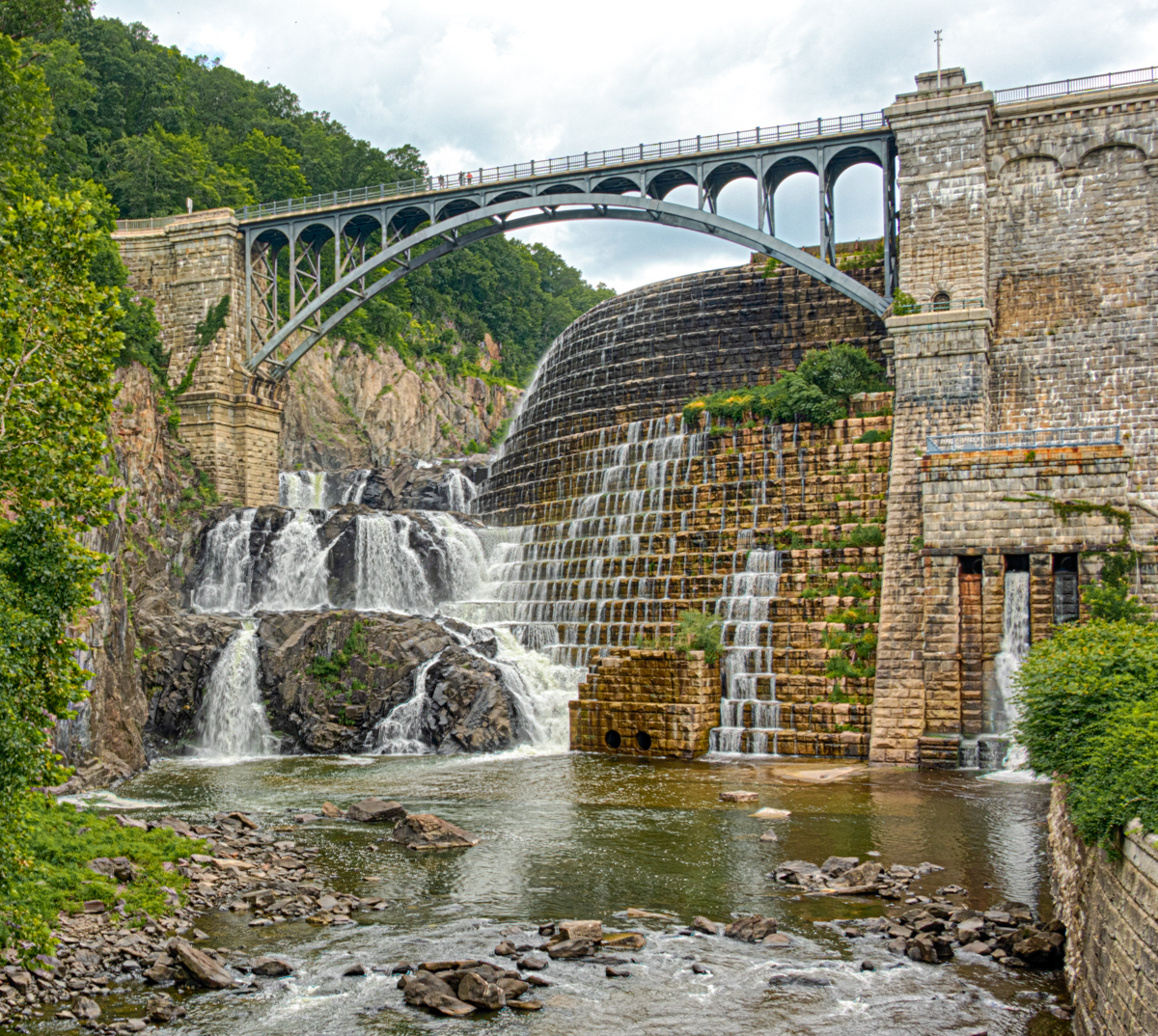 There is a bridge over the dam with equally awesome views. From the base, you can either hike up to the road that the bridge is on (starting on the right side of the parking lot and playground), or you can drive up to the road (from the entrance road), but not onto the bridge. There is limited parking a short hike from the bridge.
At the top you get an amazing view of the falls, as well as the reservoir and the start of the spillway on the other side of the bridge.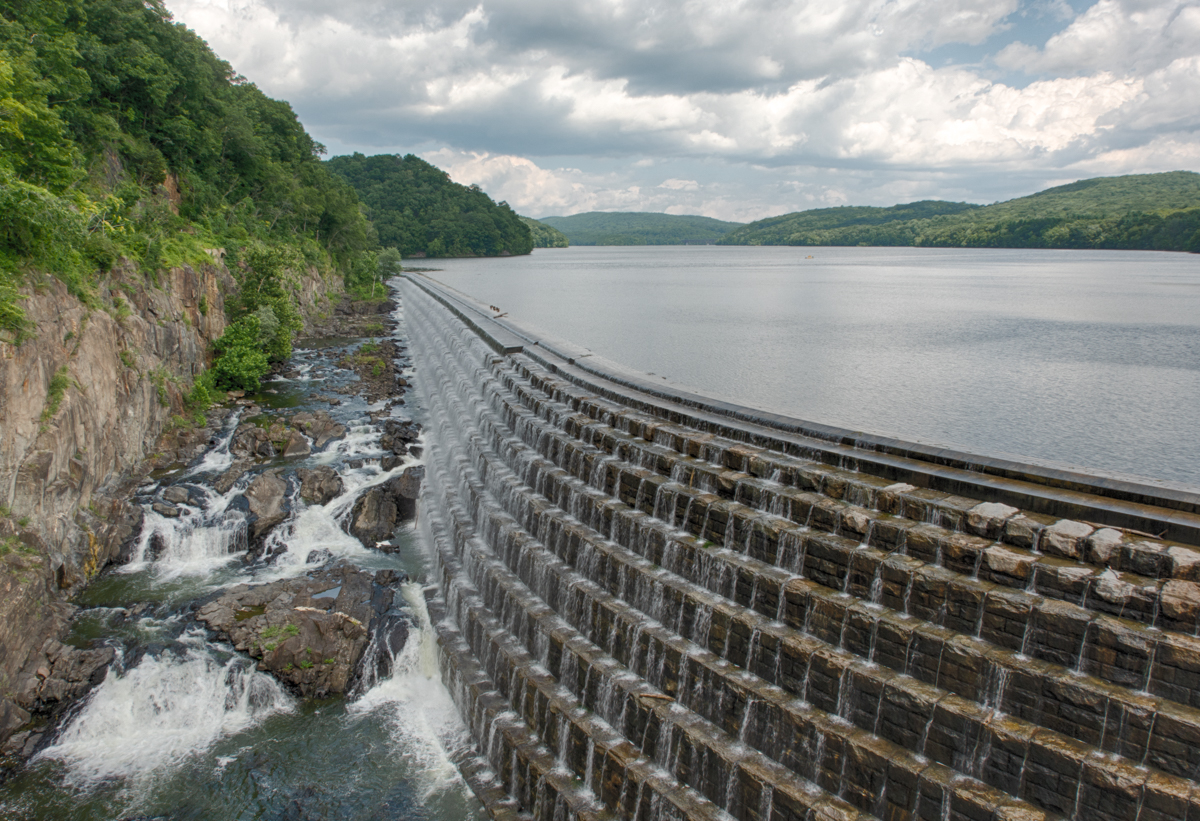 Friday night, Ellen and Billy provided music for the inaugural worship service of a newly forming congregation, Tamid Westchester. It was a moving outdoor service at the home of Rabbi Scott Weiner, who has formed what will probably progress to a dynamic Reform Judaism addition to his community.
Our visit to Ardsley came to a happy end when Billy and his daughter (my niece) Katie Dreskin Boonshoft joined us for breakfast of egg rollups at our campsite, prepared by Chef Stu.