Birthday Weekend in Winter Haven
April 14, 2023: We drove to the Moose, arrived hungry, launched 2-2 (officially known as Two To, as in "it takes two to tango," and 2-2 is a Tango boat), and headed for Tanner's Restaurant. The food was delicious, as always.
2-2 lives at the Moose on Lake Idyllwild, right next to the canal to Lake Cannon. The path to Tanner's goes from Idyllwild to Lake Cannon to Lake Howard to Lake May.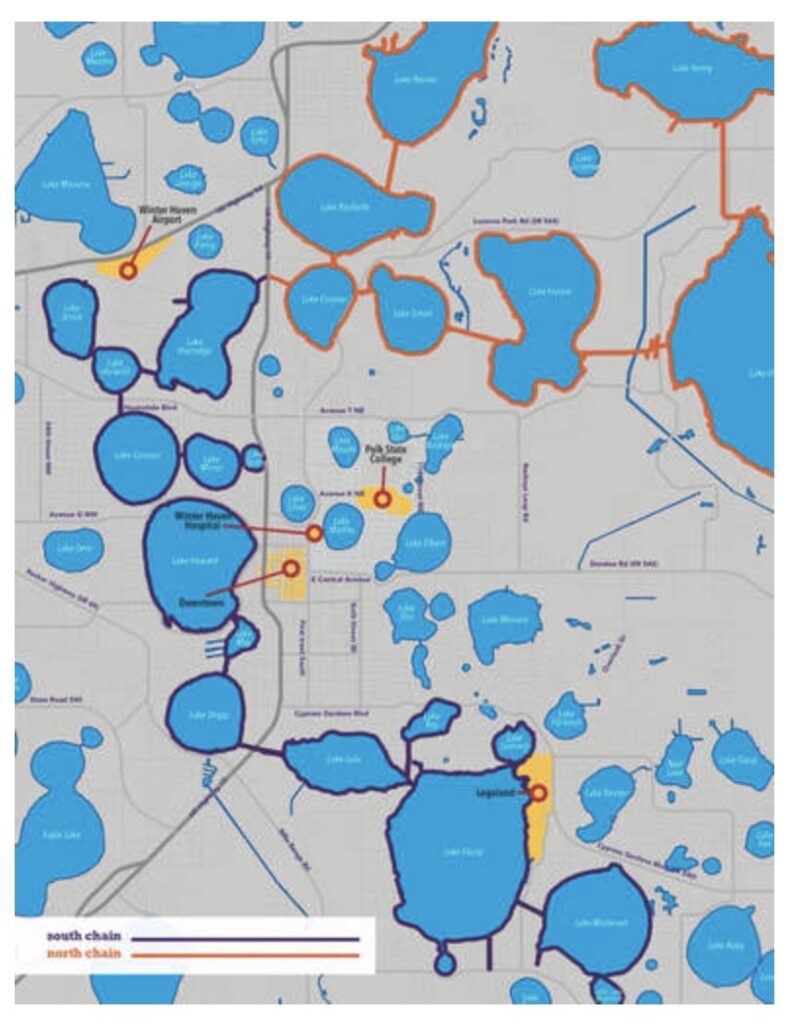 After lunch, we re-boarded 2-2 and followed the Chain of Lakes to Lake Eloise, where Legoland resides. Legoland has reduced the Cypress Gardens Water Ski Show to a shadow of its former self, trading beautiful skiing for slapstick humor for young children. We watched their show from 2-2.
The day ended back at the Moose with a beautiful sunset.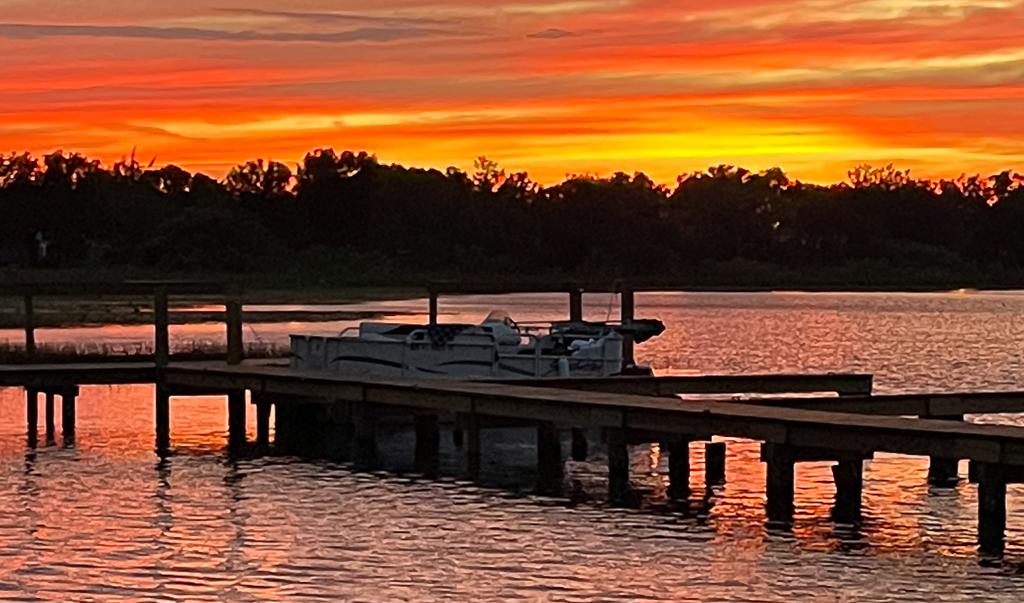 April 15, 2023:  The Cypress Gardens Water Ski Show had a starting time of 5pm, and after the show restaurants would be mobbed, so we decided to have a late lunch/early dinner at the Harborside Restaurant at 3:30pm.
After enjoying a wonderful meal, we headed for the show. Cypress Gardens had been a world-famous show that flourished from 1943 to 2009 when it was shut down and the property was purchased for the Legoland theme park. The water skiers wanted their legacy to continue, so they arranged to give a free show on the third Saturday of every month at the Martin Luther King Jr Park on Lake Silver, near Legoland in Winter Haven. We sat on the banks of the lake and watched the beautiful show. The group of skiers also enter tournaments that are held on Lake Silver, also free to the public.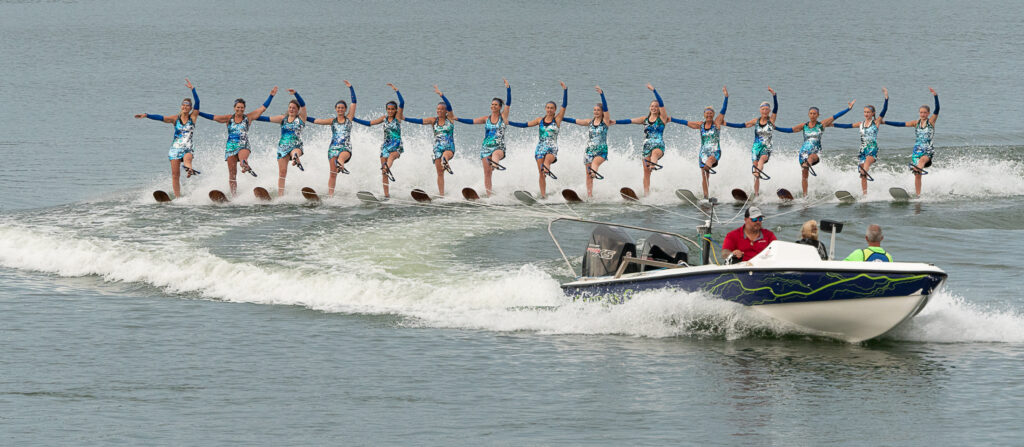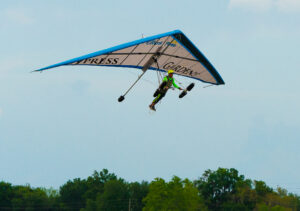 The first picture, of the 14 skiers dressed in red and in a pyramid formation of 8-4-2, is the one that the show is best known for.
The second picture shows how the skiers get started in a large group, and the third picture shows them out on the water, each skiing on one ski and holding the tow rope with the other foot.
The fourth picture shows an added attraction of the show, a hang glider high up over the lake.