People mostly bike and walk in Antwerp. There are large people ferries across the Scheldt River, much as would be expected in a walking friendly town. There is also a major bicycle and people tunnel under the river. 
At either end of the tunnel there are large elevators for both people and bicycles.
There is also a long wooden tread escalator with wooden sides, wooden frames and wooden decorations – but no grafitti.  The wood is beautiful, rubbed by years of coats and millions of people, it shows the beauty of fine engineering.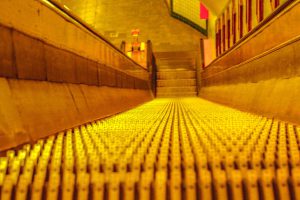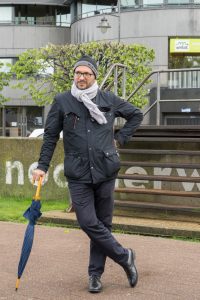 Dejuan, our favorite excursion organizer, was responsible for the various side trips, hiring the guides, picking the spots, and ensuring everyone was accommodated on the trips of their choice and the exertion level they desired.  We looked forward to his several-times-a-day announcements describing the trips and available options. He listened to our needs, arranged for special requests and never once stopped smiling.
The guides were ever knowledgeable and willing to sort the stragglers out so none of us were left behind.  Some of the cities were a forest of guide lollipops, but they seemed to know all of us on sight and found us when we struggled to sort them out.  We had many different guides, all were excellent.