Our last evening in Amsterdam was a dream-like photo safari led by a local photographer Tim Collins.  He took us on a walking tour of the canal belt where we viewed and photographed the colorful highlights of the city.
The photo above was shot through the railing of a bridge and shows how the street names are displayed in steel set into the bridge rails.
Light is a big part of Amsterdam at night.  The boats are lighted, the streets are lighted, and
the windows are lighted, sometimes in red to show the trade of the people who live inside.
Homeowner's associations must take on a whole new meaning in a city with 100+ year old homes.  Every home on the block was often painted using the same or complementary colors.  Shutters were often of the same design and, when you examine them in detail, were constructed with the same hand-forged hinges and latches
.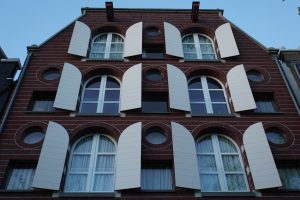 The deer of fairy stories still live on with the Amsterdam rooftops.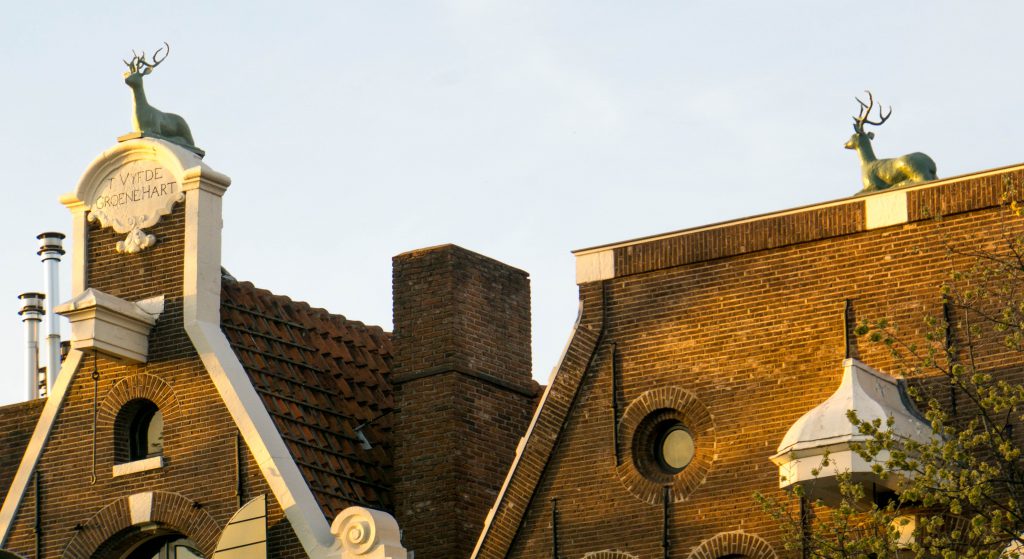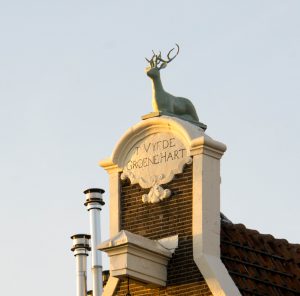 The bridges are lighted, often with rings of light that circle the arches.  Everywhere there are tourist boats plying the waters, exiting the lighted bridges as they look like magic carpets.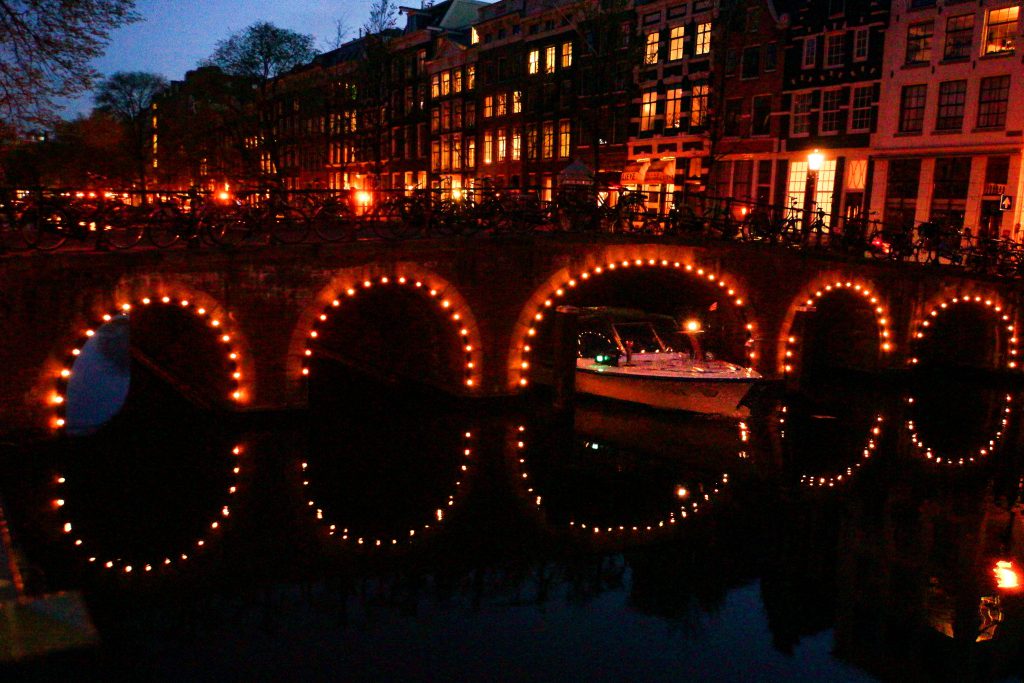 Beautiful engineering is everywhere.  The mundane bridges that tie up traffic in the United States are things of beauty, framing the Amsterdam landscape with functional, very old, structures that serve everyday needs.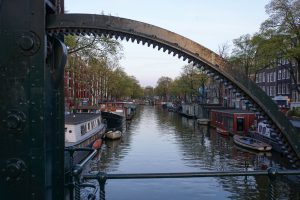 Since most of the traffic is boat traffic and few boats need an opening, the bridges exist to be admired and the engineering respected.